liminal
Project: Spring 2021
liminal is a video work created by artist Catie Cuan as part of her ongoing OUTPUT project, initiated by her Thoughtworks Arts residency.
In her work, Catie illustrates the importance of movement in robots, especially as they become ubiquitous and incorporated into our everyday lives. The liminal piece captures the power of nuanced and transitional movements between Catie and a ABB IRB 6700, a 16 foot industrial robot at the Consortium For Research and Robotics (CRR) at the Pratt Institute in Brooklyn, New York.
In collaboration with director Kevin Barry and cinematographer Kira Davies, liminal was produced as a vignette on relational movement between human and robot. The rhythmic video elicits a unison connection between Catie and ABB IRB 6700, showing how the two familiarize and develop sequences together. The video's soundtrack, created by Sakura Tsuruta, beautifully reinforces the gestures and cadence of the performance.
CRR's executive director Mark Parsons contributed to the video's production, thematic content, and assisted on-site during the filming.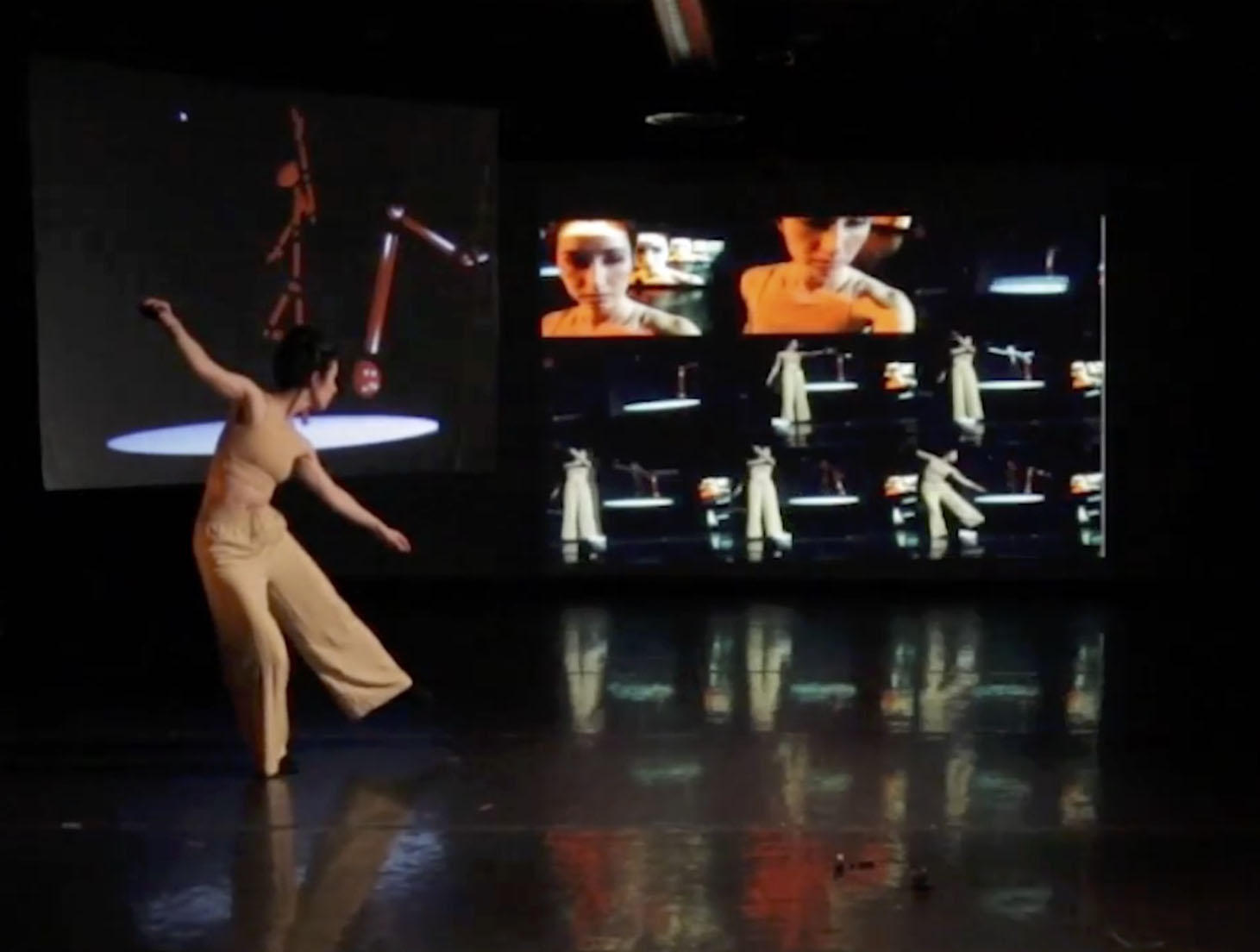 The video also demonstrates the success of CONCAT, software developed during Catie's residency project OUTPUT. The robot's motion that appears in both CONCAT and the liminal video was generated by moving the robot's joints individually with a trackpad and automatically using the Rhino software and inverse kinematics. Catie choreographed a sequence lasting several minutes for the robot and highlights of this sequence appear thorughout liminal.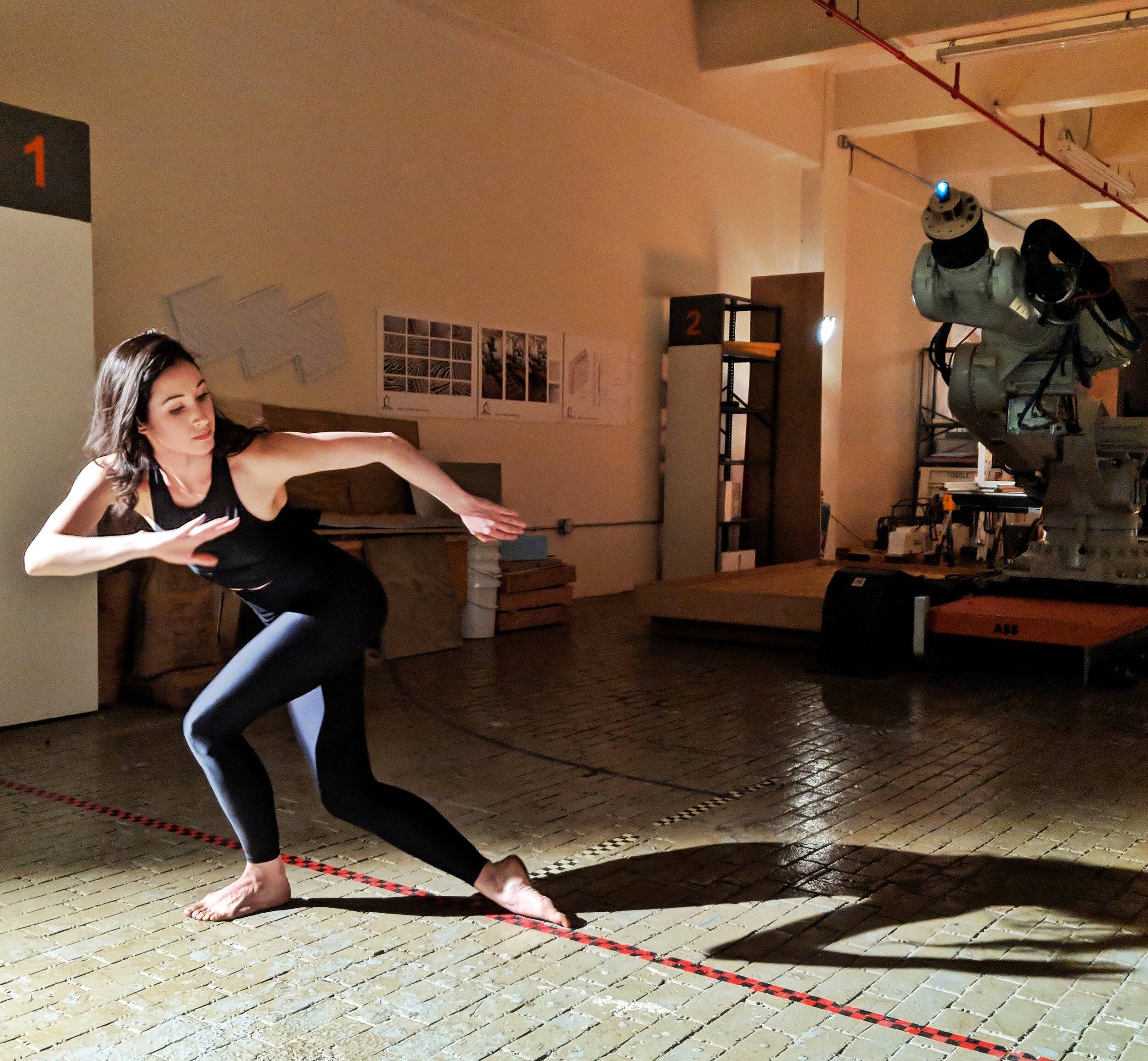 The work was recently featured in a Forbes article on arts, humanities and the future of work and forms an important part of a Scientific American article about choreorobotics written by Catie.
People immediately make conclusions about robots based on how they move. Making deliberate choices for robots' movements means bringing together the body, the environment, and other moving agents - that strikes me as a choreographic challenge.
— Catie Cuan
Credits
Direction: Catie Cuan & Kevin Barry
Performance: Catie Cuan & ABB IRB 6700
Cinematography: Kevin Barry & Kira Davies
Editing: Cameron Scoggins
Music: Sakura Tsuruta
Production: Thoughtworks Arts, Ellen Pearlman, Andy McWilliams, The Consortium for Research and Robotics (CRR) at the Pratt Institute, Mark Parsons
Special Thanks: Cameron Scoggins, Andy Allen, Felix Changoo, Cole Belmont, Gina Nikbin, Nour Sabs